The following picture is of a building near my office going up in a large 3-alarm fire late last night. The building at the intersection of Edith and Industrial Ave NE is just 2/10th of a mile from my office.

The fire, which was reported around 9:30pm last night quickly grew from a 1-Alarm to a 2-Alarm and then into a 3-Alarm fire. More then 60 firefighters responded to the fire. By the time I got down to the office around 10:45pm to secure the building, the fire had already engulfed a large area of the building that was on fire.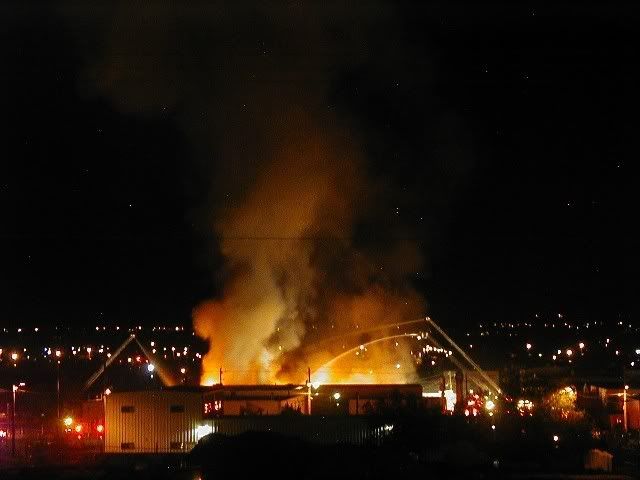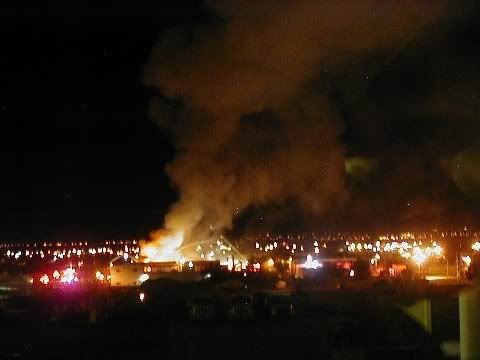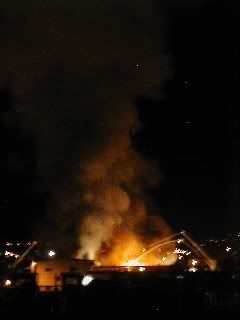 Even this afternoon, more then 18 hours after the fire started, smoke could still be seen pouring out of the building.