"Deck the halls with...Wait, I have no halls"
, well this is the second installment to that.
So, I felt that my deck was just missing something, but I could not think of what. So being a good american I decided to add more lights. Mind you that this is like a 35 sq ft area. So, I am now up to 400 lights, which is my math is right, thats about 11.5 lights per sq ft. So, below are some pictures I took tonight of my deck with the new lights added.
Enjoy.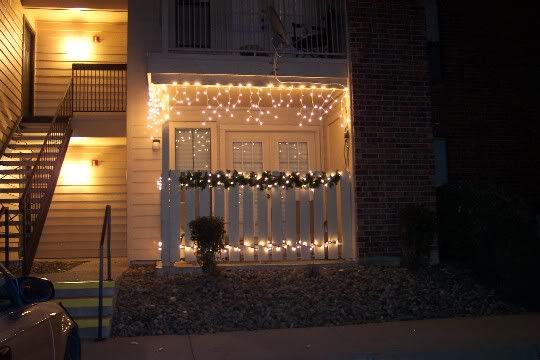 So, I am sure you all read my first part of this post called
Current Mood:

amused

Current Music:

Numbers (Tv Show I Taped)